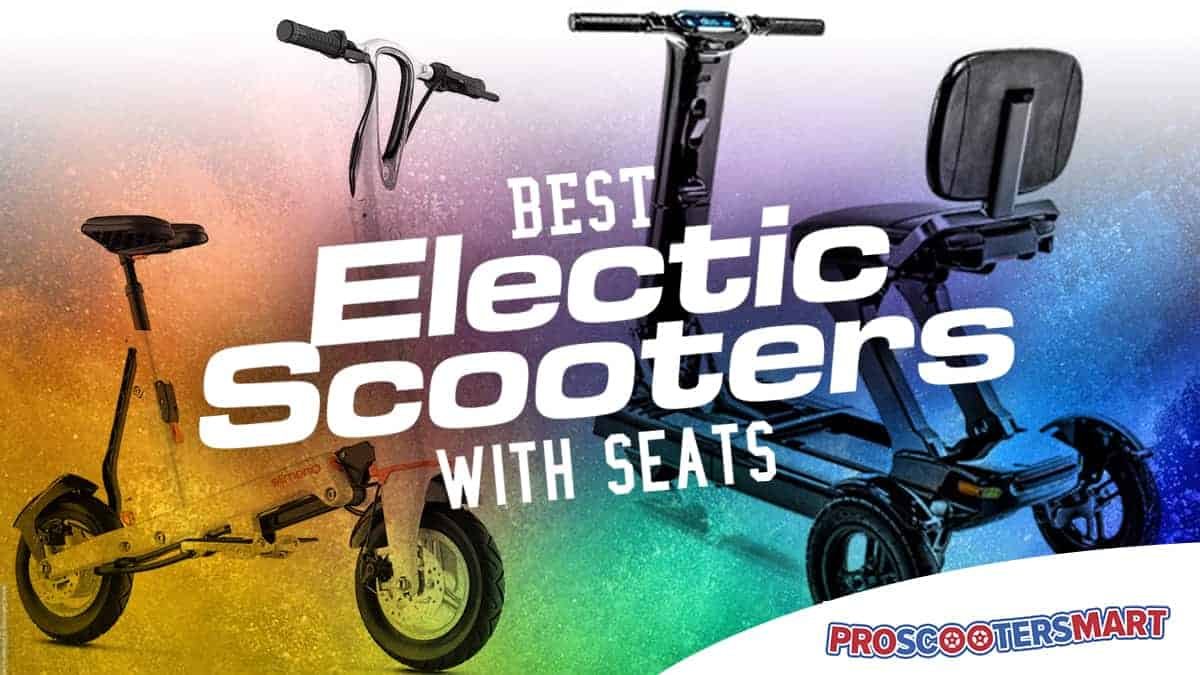 Riding an electric scooter is one good way to save on money, breathe fresh and clean air, as well as enjoy the outdoors. Not only is it a useful mode of transportation, but it's also a great way to relax, unwind, and spend quality time with your loved ones.
However, choosing one is easier said than done as it can be downright confusing, knowing that there are many brand choices out there.
Well, that's what this article is about. Because here, we'll be showing you some of the best electric scooters with seats you can get. We'll also be sharing some background information for you so that you'll have an easier time choosing the one that's a right fit for you.
Top 3 products
Top 7 Electric Scooters with Seats
SwagCycle Pro
Sale
Swagtron Swagcycle Pro Pedal-Free App-Enabled Folding Electric Bike with USB Port to Charge on The Go, White
The SwagCycle Pro is one of the best choices you can get because of its robust, yet foldable design. It has a maximum weight of 264 lbs. and its stem and bars can be folded so that you'll have an easier time storing it. This can reach speeds of up to 18 mph and can climb steep roads thanks to its powerful, yet clean and zero emission motor. A single charge can go as far as 15 miles. You can even connect it to your Android or iOS device so that you can track your speed and location. It measures 43 in. x 8.8 in. x 24.5 in. and weighs around 42 lbs. If you're looking for a fast and fully-capable electric scooter, then this is going to be it. You surely won't be short of power when you have this one thanks to its strong motor.
Standout Features
Robust Foldable Design Its stem and handlebar can be folded for better portability and transport, all while having a slid build.
Huge Weight Capacity Its maximum weight capacity of lbs. is high.
Razor EcoSmart Metro
Sale
Razor EcoSmart Metro Electric Scooter Chain-Driven Motor - White
The Razor EcoSmart Metro is another battery-powered electric scooter with a built-in seat. Its deck is made from bamboo and its frame is powder coated for that sleek and classy finish. Motor is clocked at 500 watts along with its 36-volt electrical system. There's also a variable speed throttle control to help you maneuver it easily and comfortably. The seat is padded for maximum comfort and the handlebar is adjustable so you can have it based on your preferences. There's even a detachable rack fender and luggage rack in case you want to store something .Additionally, there's a rear disc braking system as well as pneumatic tube tires measuring 16 inches, making this capable of going through rough terrain. This measures 5.5 in. x 5.5 in. x 7.5 in. and weighs around 65.3 lbs.
Standout Features
Simple and Minimalist Design Its sleek and modern design makes it look classy and elegant. It sure is going to be a head-turner in the streets.
Fast-rolling Tires The tires make this thing go faster while also providing enough grip.
Storage Basket This comes in handy especially if you're bringing with you some things.
Hiboy S2
Hiboy S2 Electric Scooter with Seat - 8.5" Solid Tires - Up to 17 Miles & 19 MPH Folding Commuting Scooter for Adults with...
The Hiboy S2 features a 350 watt brushless hub motor that lets it reach speeds of up to 18 mph. This can also travel a range of 17 miles on a single charge. It's a great way to commute or go to places without having to worry about traffic as you can easily make your way through congested car-infested roads. It also features a couple of lights, specifically speaking, at its front, middle area, and rear. A double-braking system ensuring maximum stopping power to ensure safety. It's even modulated because it has an ABS system. And it's foldable as well, allowing you to easily carry it wherever you go. It weighs around 39 lbs.
Standout Features
Long Range Its range of 17 miles on a single charge is great and already long compared to other brands.
Foldable and Lightweight It's also one of the lightest seated electric scooters weighing only at 39 lbs.
Hiboy App Connect the scooter to your iOS or Android phone and control its locking mechanism through your device.
Razor E300S
Sale
Razor E300S Seated Electric Scooter - Matte Gray
Then there's Razor, which is one of the most reputable brands in electric scooters. Again, it shines on top of the market with its Razor E300S which can go to speeds of up to 15 mph. Its battery system is clocked at 24 volts as well. Rear brake is hand-operated so that you can have maximum control over your scooter. The kickstand is also spring-loaded so that it's firm and won't feel flimsy even if you use it on uneven terrain. Meanwhile, the pneumatic tires measure 10 inches and are wide so that it can tackle even gnarly roads and surfaces. The seat is even removable in case you just want to stand. The deck is also large so that it can comfortably fit any rider. This weighs a light 23 kg. If you're looking to have a reliable and aesthetically-pleasing electric scooter you can sit on while riding, then this is going to be it. It's fast and safe as well so you can arrive on your destination in time without flexing some muscles.
Standout Features
Removable Seats You have the choice to either sit while riding or stand on this electric scooter because of its removable seat.
Efficient Battery Life It can last up to 6 hours or more of charge, making this one of the most efficient electric scooters.
Razor E200S
Razor E200S Electric Scooter - 8" Air-filled Tires, 200-Watt Motor, Up to 12 mph and 40 min of Ride Time, White, Standard...
Here's Razor again with its Razor E200S scooter. It's a seated electric scooter that features a very quiet motor that's chain-driven and is supported by a high-torque motor. You'll also find its twist-grip throttle great as this gives you maximum control over your scooter. Maximum speed is 12 mph for safety purposes. This also goes with a 24 volt seal battery system. Brakes are hand-operated and its kickstand is spring-loaded just like the E300S. Tires are 8 inches in width and the seat is also removable in case you want to stand while riding on it. This comes with a rear wheel drive so that you'll have better grip and traction in offroad pathways. Meanwhile, its frame is made from premium aluminum. This electric scooter measures 37 in. x 42 in. x 16 in. and weighs 40 lbs.
Standout Features
Rear Wheel Drive This gives you maximum grip and traction so that you can confidently go and ride through rocky or off road terrain without the fear of tumbling or slipping.
Solid Alloy Build Its frame is very solid and durable, but also light thanks to its premium alloy build.
Shaofu Electric Bike
shaofu Folding Electric Bike– 350W 36V Electric Bicycle Waterproof E-Bike with 15 Mile Range, Collapsible Frame, and APP...
Then there's the Shaofu Electric Bike which comes with strong and durable alloy frame and wheel. What makes this stand out is its unique and artistic design because it takes the shapes of dolphins as a means to show the feeling of freedom when you ride this scooter. It comes with an APP speed setting, a mileage and time recording tracker, and a motor locking system you can control using your device. There are lights at the front and at the rear which serves as a braking tail light, as well as horns for maximum safety. It's also got rear brakes for better modulated braking. It's folding as well making it ideal for those who are always on-the-go. The frame is lightweight as well and can fit in different trunk types. It's 100% electric powered so it doesn't give off any emissions. This is even waterproof so you don't have to worry about the rain or it getting wet. Charging time is limited to a fast 3 hours and it comes with a one-year warranty.
Standout Features
Huge Grippy Tires The tires are huge, making you capable of tackling any kind of terrain, whether it be rocky, off-road, or asphalt highways. It even makes this faster.
Sleek Design It's got a dolphin-inspired sleek design, making this one of the most stylish scooters there is.
Razor Pocket Mod Euro
Razor Pocket Mod Miniature Euro-Style Electric Scooter - Betty
If you want a vintage-inspired or classic-looking electric scooter, then the Razor Pocket Mod Euro is what you need. It's got a chain-driven motor that goes perfectly with its aesthetically-pleasing design. It can reach maximum speeds of up to 15 mph, and it's supported by 12-inch pneumatic tires that goes well smoothly with the rear suspension system. Its batteries give it a range of 10 miles for a single charge. Meanwhile, maximum weight capacity is 170 lbs. You also don't have to worry about damages because this has a 90-day warranty. This measures 18 in. x 30 in. x 50 in. and weighs 51 lbs.
Standout Features
Vintage Design It just looks like the real classic Vespa motors due to its frame design.
Child-friendly It's also one of the most child-friendly electric scooters because it's designed for kids. But adults can ride it as well.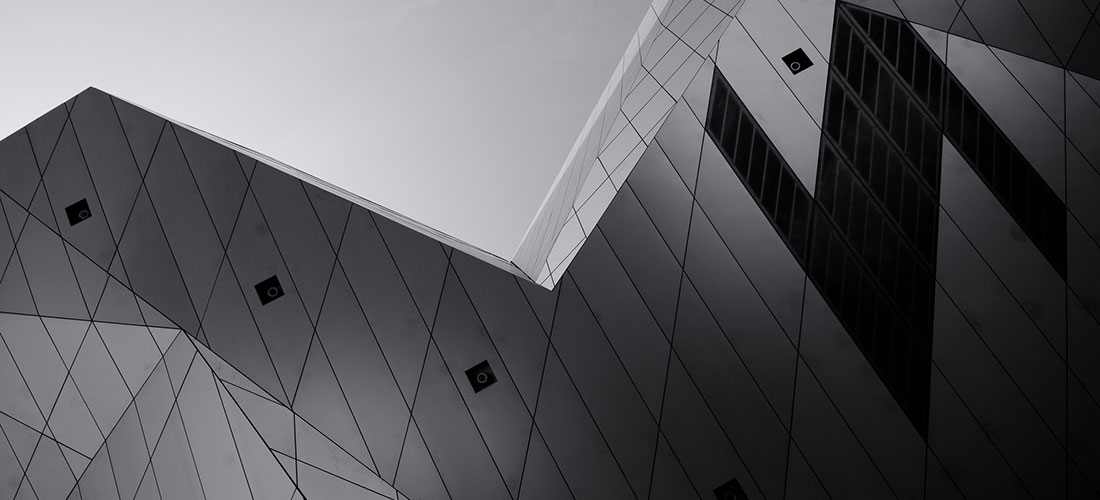 Things to Consider When Buying an Electric Scooter with Seat
Quality and Reliability
The first thing you need to consider when choosing an electric scooter is its quality. It needs to be durable and reliable so that you don't have to worry about damages or defects when you're using it. This is especially true knowing that you're going to ride it.
Make sure that the frame is made from either premium aluminum alloy as this ensures a lightweight, but very durable build. Meanwhile, there are also other models that have a deck base that's made from bamboo.
Braking
Choose an electric scooter that has a disc brake system instead of those that have mechanical brakes. Disc brakes are very necessary as these ensure proper and strong braking power. Cruising at 10 kph to 15 kph is fast, which is why you need to have strong brakes. However, you also need to consider that the braking be modulated. You want something that won't throw you out of your seat once you stop.
You'll get this feature with an ABS, which stands for anti-lock braking system. What this does is that it ensures that the wheels don't lock so that it won't throw you out of your scooter. Instead, it follows a modulated braking pattern so that you can brake in a controlled manner.
Suspension
Suspension is what absorbs the bumps that you ride and go through the roads. You want to make sure that it's got good suspension so you'll have a comfortable ride. This also removes strain on your scooter's body as the vibrations from the ground are absorbed by the shock absorbers. Your suspension is made up for your fork, which is the shock found at the front of your scooter.
Meanwhile, there's also rear shocks found at the rear-side of your scooter. Go for coil shocks instead of air shock as these are better-suited to heavier scooters, knowing that you're riding an electric scooter with seats.
Brand
Go for a reputable brand so you can assure quality and durability. Reputable brands have been in the industry for years, which is why you can assure yourself that they have mastered their craft, such as their processes and production.
Price
Price is another consideration to make. You want to have something that's within your budget and something that's not too expensive. However, you don't want to choose the cheapest scooter as well as these are mostly made of low quality materials. But the same goes for expensive ones because it doesn't mean that if they are expensive, then they're already of high quality. It doesn't work that way. Carefully inspect the materials, components, and build of the scooter instead.
FAQs About Electric Scooter with Seat
Are electric scooters safe?
Yes, they are. In fact, electric scooters are more reliable than motorcycles because they don't turn over due to their modulated speeds and braking. Nonetheless, there's still a risk involved especially that you're driving in two wheels.
What safety equipment do I need to wear when riding an electric scooter?
Safety equipment are important if you're riding an electric scooter because this protects you from injuries. The most important safety equipment you need to have is a helmet. You can go for half-face helmets, but it's better to wear full-face ones if you're going beyond 15 kph in speeds. You can also wear gloves to keep your hands comfortable, or perhaps wear knee pads as well.
Do I need a license to drive an electric scooter?
No, you do not, as motorcycles and cars are the only vehicles that need driver's license. However, this doesn't apply to all places, just most, because there are some countries and cities that require one from having a driver's license.
Do I need insurance to ride an electric scooter?
Yes, but it's not necessary. It's highly recommended, though, because anything can happen on the road. You want to have two kinds of insurance, one for your electric scooter and one for you. The one for your electric scooter is for in case it gets damaged. Meanwhile, the insurance for yourself is for in case you get injured or be in an accident.
Which electric scooter is right for me?
You are the only one who can answer this. However, one good tip is to know your own preferences. Do you want to choose aesthetics over functionality and performance or the other way around? Also consider your riding preferences whether you're going to use it in the highways. If you are, then go for 15 mph or higher maximum speeds. But if not, then a 10kph maximum speed is just right for you. Are you big, fat, or slender? It's in answering this question that you're able to know if you'll be comfortable in riding your seated electric scooter or not.
Can I learn how to use an electric scooter even if I don't have any experience?
Yes, you can. In fact, this is easier to learn because the mechanisms and controls are simpler and you're not using gas as ignition. Just make sure that you ask the help of a professional or someone who has already experienced riding on one. You want to have the right guidance so that you won't sustain any crashes or injuries.
Do electric scooters work in the rain?
Yes, but it is not recommended as it poses a huge risk to yourself and can damage the scooter. Electric scooters run via electricity and it can electrocute you if the circuit gets short. You surely don't want that, right?
What do you think of the electric scooters with seats we've reviewed? Choose any of them and you'll surely have a great time riding it.
Just be sure that you get one that's fit and right for you. You also need to be sure that you know how to ride it and how the mechanisms go so that you'll be safe.
Feel free to voice out your opinions in the comment section as well. We'd love to hear from you.