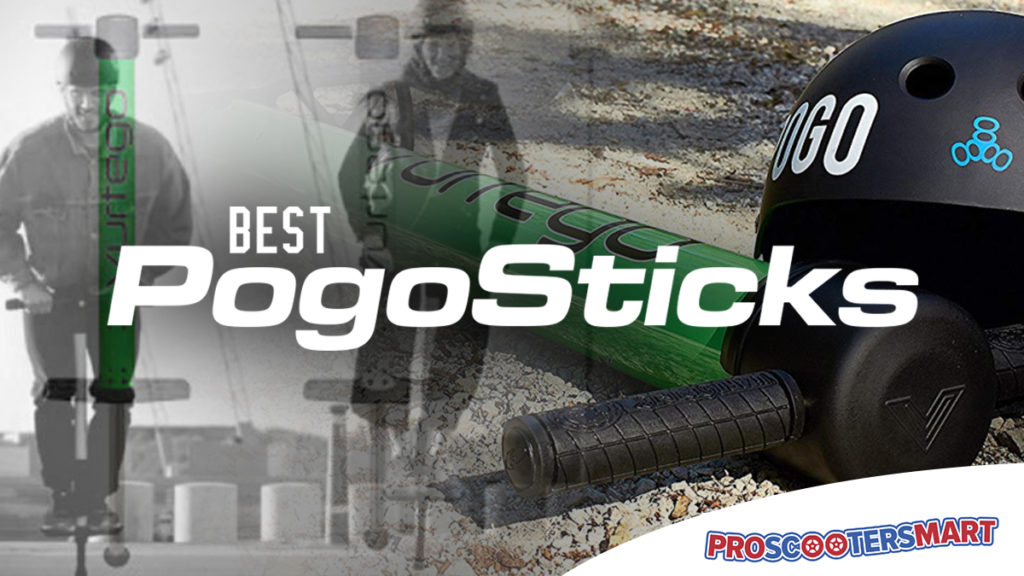 Jumping up and down was given a new meaning when Pogo Sticks were invented. This emerging trend among kids (and adults alike) has swept the country and that the fun has evolved into competitions.
Although the technology has been around for a century, there has been an on-and-off popularity of Pogo Sticks. The Pogo bandwagon gained traction after the XPogo Stunt team showed off their stuff at America's Got Talent. Although the AGT stunt is on the extreme side of things, these Pogo Sticks can be best enjoyed even by kids at home, or at the park with friends.
It is not only a fun sport but builds balance, and coordination as well. It is also a great way to get kids off the screens and sweat it out outdoors. For 2022, we have compiled the Best Pogo Sticks that you can get.
Top 5 Pogo Sticks to Choose From
Flybar Foam Master Pogo Stick (Black/Yellow)
The Master by Flybar is made with two metal bars that supports a spring load in the middle making it sturdy. This is definitely not just entry level but can cater teens who explore with some tricks and on improving their Pogo Stick skills.
Standout Features
Fun and Strong This Pogo Stick from Flybar is rated at 80 to 160 lbs., makes it especially capable for kids ages 9 and up.
Safe and Stable The non-slip foot pegs, foam covered hand grips, and foam covered frame adds safety to the rider while the thick rubber tip adds stability.
Standout Features
Wider Non-slip Foot Pegs The foot pegs on the Maverick are also wider and are made of non-slip rubber providing extra confidence to those still learning their skills on the stick.
Standout Features
Low Friction Spring Technology They have developed a Low Friction Spring Technology that significantly reduces noise while improving performance.
Standout Features
Packed with safety features such as a soft and comfortable grip, a premium durable foam that does not scratch floors, and an adjustable bungee cord.
Standout Features
Low Friction Spring Technology They have developed a Low Friction Spring Technology that significantly reduces noise while improving performance.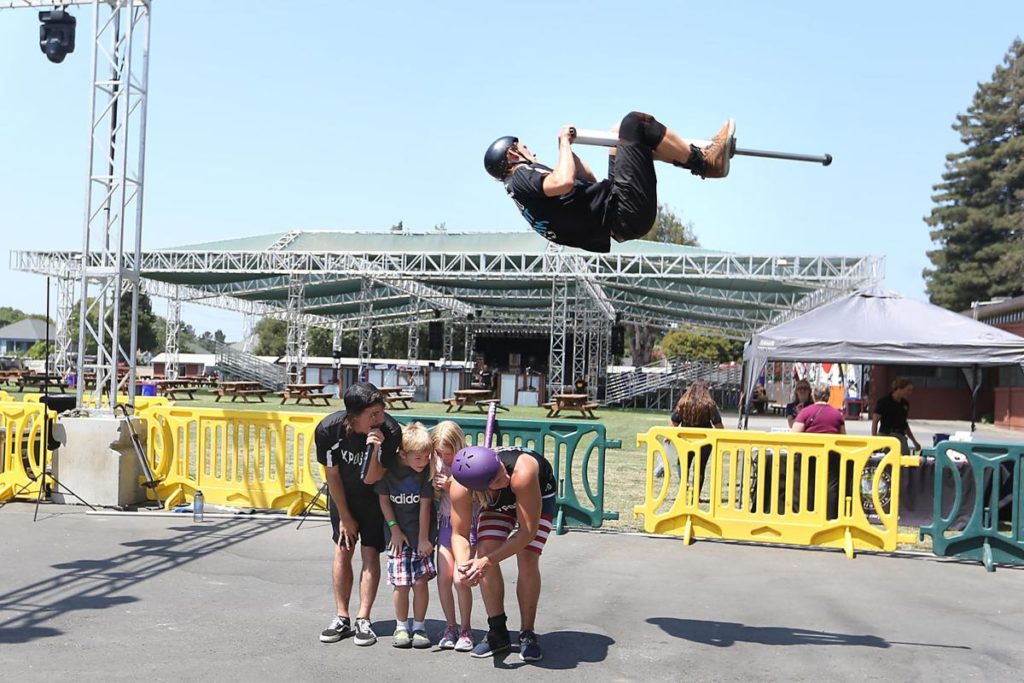 Things to Consider When Buying a Pogo Stick
Safety Features Fun should not compromise safety, thus, this should always be a priority, considering that Pogo Sticks lean towards the extreme side, especially as one advances. Safety features include foam covered handle grips, foam covered frames, and non slip foot pegs. For the users, a helmet, knee and elbow pads are always recommended.
Durability Pogo Sticks are generally made for a beating but one should always consider the materials used and its durability. Manufacturers usually dictate the ideal rider weight, as the stick's durability usually corresponds to this. Pogo sticks are usually made of combined metal, rubber, and some plastics.
Brand Despite being a toy, Pogo Sticks border as a performance equipment, therefore branding is important. It is always safe to stick with known brands such as Flybar, Think Gizmo, Vurtego, and Fisher-Price are among the popular ones. Branded ones usually offer customer support and some replacement parts.
Price Price usually relates to quality especially with those branded ones. Beginner Pogo Sticks for kids range from $20 for a foam jumper to over $400 for those with air springs. It is always best to read reviews, or to do some research so that you will be able to get the best value for money.
Materials The usual construction of a pogo stick is a metal frame and handle covered in a special foam, rubber padded non-slip foot pegs, and a steel spring inside the frame. The piston is made of metal while the tip is made of thick rubber. Advanced Pogo Sticks utilize a sealed steel cylinder that houses a damper and an air spring.
User's Weight Make sure that the rider's weight falls within those indicated in the product label. This will allow optimized fun and safe Pogo Stick bouncing. A heavier rider on a Pogo Stick with a low weight rating might end up breaking it, and can possibly lead to accidents.
User's Age Recommended age to play Pogo Sticks is 5+ as kids this age have already developed their sense of balance and are already at a right weight to bounce entry level Pogo Sticks around.
FAQs About Pogo Sticks
1. Are there any benefits to Pogo Stick riding?
Primarily, kids on a Pogo Stick have more sense of balance as this would entail a lot of balance and body coordination. At this time where kids prefer to be glued to the screens, being on a Pogo Stick gives kids a worthwhile physical activity that can be shared with friends and family outdoors.
2. How do I get on a Pogo Stick?
It is always to practice on a flat and solid surface with ample space to bounce around. Avoid slippery and uneven surfaces. Start with placing the Pogo Stick in front of you but slightly facing outwards. Hold tightly on the handlebars, place one foot on the foot peg, then slowly pull the Pogo Stick towards you. Slowly balance and place another foot on the other peg. Try to balance as long as you can before bouncing around.
3. How much noise does a Pogo stick make?
Consider that it is made of moving parts, so it is expected that there will be some squishing and rattling noises as the spring compresses or recoils. It won't be noisy enough though to annoy neighbors. Don't worry, just enjoy.
4. Are Pogo Sticks good for exercise?
Definitely, look how much sweat kids break when playing a Pogo Stick, much will be the same for adults. It is indeed a good physical activity for both kids and adults alike. Pogo sticking lets you work on those leg muscles, develop a strong core, arm muscle exercise, 100 calories burned after a 10-minute session is not bad at all.
5. What should I do to maintain my Pogo Stick?
As it is made of moving parts, and is always subject to beating, it is best to check for loose parts before and after using it. Watch out for bolts and screws on the footpegs, the frame, and the rubber tip. The shaft might need some lubricating if rusting occurs. To prevent rusting and rubber degradation, keep it indoors, safe from rain, direct sunlight or snow.
Final Thoughts
Riding a pogo Stick isn't just an ordinary fun activity, but also a wholesome outdoor recreational activity that can teach both kids and adults a lot of things. Kids learn balance, body movement coordination, confidence, while adults find it a good means of exercise. Taking your pogo stick skills to the next level is possible as there are competitions and tricks to be learned as you advance your skills.