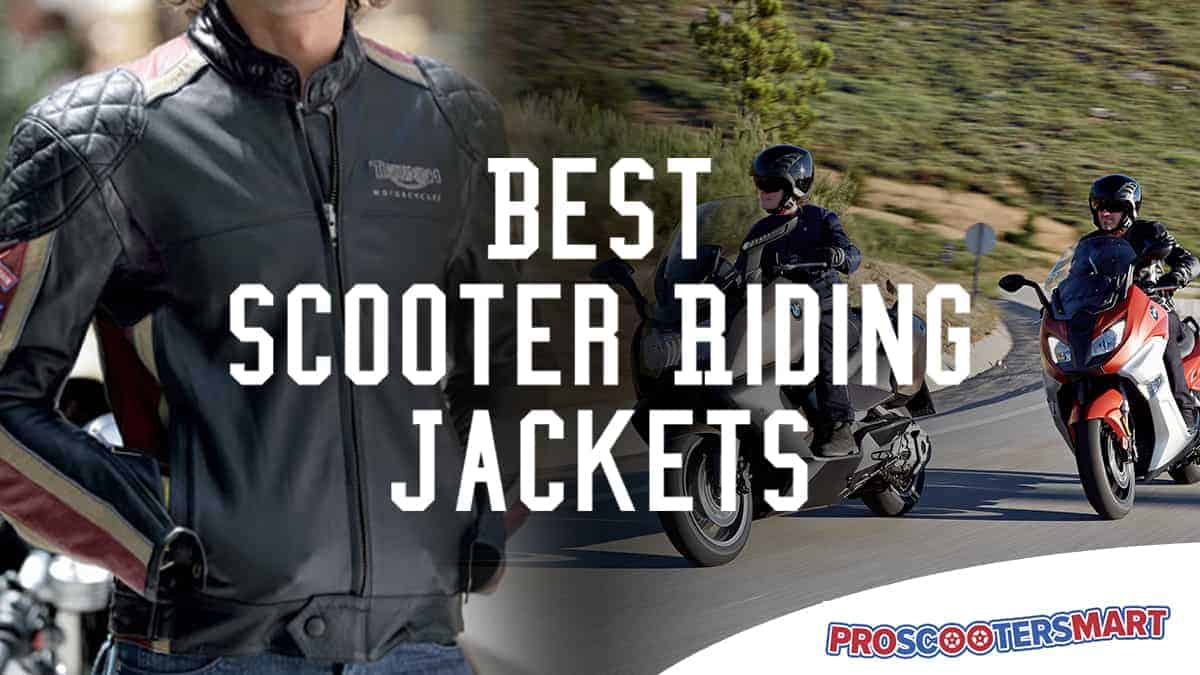 If you just have bought your very own scooter, then getting proper scooter gear is the first thing you should do. Aside from the usual helmets, gloves, and boots, a scooter jacket is apparel that is also essential to complete your scooter gear. And with myriads of scooter jackets flooding the market, choosing one might be a bit of a challenge.
But not today, especially because you stumbled upon this article. Allow us to end your search for scooter jackets.Below, we listed the top 15 best scooter riding jackets that will give you style and protection as you dash your way through on the road.
Top 4 Scooter Jackets
Things to Consider When Choosing One
But before anything else, there are some considerations that you need to keep in mind when choosing a scooter jacket.
Material Quality
Different scooter jackets are made from different materials. You need to opt for a scooter jacket that is made from robust material quality. Most scooter jackets are made from leather or goatskin.
However, some companies also love to experiment with different material combinations to make their scooter jackets stand out from the rest. But keep in mind that the better the material, the higher the price. It's up to you if you are going to spend a little bit of cash for it.
Body Protection
Choose a scooter jacket that has protection like waterproofing or one's that are made from heat-resistant material. It's vital to choose a scooter jacket that can withstand different kinds of weather conditions.
Remember, you are wearing a scooter jacket not only for style, but also to protect your body as well. But not only that, scooter jackets also protect you from road rash or any kinds of skin conditions caused by the sun or dust on the road.
Price
This one is a no-brainer. Prices of scooter jackets are a fortune. But if you know how to use your wits and shopping skills, you may be able to find one that suits your budget without the quality being compromised.
Benefits of Riding with a Scooter Jacket
Scooter jackets not only add style as you show off with your scooter on the road, but it also comes with various benefits as well.
It Protects Your Skin
Picture yourself driving under the hot and sunny weather, a scooter jacket with good material quality protects your skin from the heat of the sun. We don't want to blast our way through on the road while getting sunburned at the same time, right?
Prevents Road Rash
Road rash is the term used for a skin injury that is caused by abrasion to road surfaces whenever an accident happens. Symptoms of road rash include extreme pain and heavy bleeding. A scooter jacket adds an extra layer of protection to your body to prevent yourself from getting road rash when you are caught into an accident while riding your scooter.
Top 15 Scooter Riding Jackets
Here's a section you've been waiting for. Below is a curated list of the best scooter riding jackets you can get in the market. Each jacket is explained in detail as well as its advantages and what makes it unique from each other. Let's have a look at them.
Whether you're looking for style or safety, the Pilot Motorsport jacket is the right choice. The jacket is lightweight and breathable, but that doesn't mean you don't get top-notch protection.
The removable armor in the elbows and shoulders paired with the lack of a center seam in those same areas gives you the best possible protection. But with six different color options to choose from, you won't have to worry about a jacket that won't fit your style!
Standout Features
No center seam on shoulders or elbows for extra abrasion resistance
Removable microcellular PU armor in the elbow and shoulder provide ultimate protection
If you're looking for the best leather jacket to wear while you ride, this jacket might be precisely what you're looking for.
Not only is it made from premium natural buffalo leather, which is both stylish and durable, but it screams quality at every turn. With the zippered vents on the chest, arm, and back you can quickly cool down after your ride.
From there, it has removable padding, a removable thermal lining, and extra pockets throughout for your convenience!
Standout Features
Made from natural premium buffalo leather for an ultra-durable jacket
It has zippered vents on the chest, arm, and back for extra comfort and convenience!
Outside of an awesome name, the Joe Rocket Atomic 4.0 men's riding jacket comes loaded with features. You can access the C.E. approved armor externally, and it comes with ventilation zippers throughout for maximum comfort.
Furthermore, the Joe Rocket jacket has a 6-point SureFit custom adjustment fitment that gives you a flush fitment that won't shift around as you ride.
Finally, this incredible jacket is affordably priced and comes with an insulated full sleeve liner for when the temperature starts to drop!
Standout Features
The six-point custom fit adjustment system gives you a perfect fitment every time
It comes with a removable insulated full sleeve liner for colder weather
If you're looking for a lightweight scooter jacket that can keep you safe, the Xelement 'Invasion' jacket is precisely what you need. Not only is it made from lightweight mesh materials, but it has advanced X-Armor technology throughout for better protection.
From there, the adjustable arm straps keep the elbow pads in place so you can trust that they'll be there when you need them.
Finally, the Xelement Invasion jacket has neon coloring and abrasion-resistant panels that take your safety to the next level!
Standout Features
It comes with dual interior gun and ammo pockets on each side
Adjustable straps ensure a snug fitment for elbow armor
There are high-quality jackets, and then there's the First Manufacturing Vendetta leather jacket. First Manufacturing made this jacket from high-quality sheepskin leather that is both durable and comfortable to wear.
But like all top-notch scooter jackets, you need a place for body armor to help protect you during an accident. With interior armor pockets on the shoulder, elbow, and back you get all the protection you need in a jacket.
Finally, this premium leather jacket has a removable zip-out hood to keep you warm during colder weather. The Vendetta is a great all-around leather jacket for while you ride!
Standout Features
Made from high-quality sheepskin leather
It has interior pockets for shoulder, elbow, and back armor
Standout Features
Vented everywhere This jacket is made with comfort in mind. Featuring vented arms, back, and chest to keep you cool during warmer climates as you hit the road.
Safety first If you think that your scooter lights aren't enough during night time trips, this jacket has dual-striped reflective piping that shines brightly when being sheened.
Standout Features
Top grain leather durability A jacket that provides that clean and less-grainy look is a must-have, and this one ticks the right boxes for that.
Waterproofing at its finest No amount of rain or storm can stop you from hitting the road with this scooter jacket.
Standout Features
Dedicated weapon pockets A scooter jacket with weapon pockets is something that you don't see every day. That's why we are glad to know that this one has it. If you like to roam around the streets while carrying a weapon for self-defense, the scooter jacket is definitely for you.
Goat leather galore Made from heavyweight goat leather, this jacket is designed with durability and quality in mind. Goat leather is five times more water and dust resistant compared to normal leather.
Standout Features
Stay warm A jacket that comes with heating panels is just what you need for those dark and snowy scooter rides. And this one is definitely the one you should get.
A connection like no other Compatible with other Milwaukee heated products such as the heated gloves, which can be connected directly to the jacket effortlessly.
Standout Features
Cow leather FTW! Cow leather is cheap yet durable weather that fits any kind of weather or accidental situations. Coffee spills? Check. Heavy rain? Check. Extreme heat? Check. This jacket is truly made with durability in mind without compromising its quality.
Stretchy is in, fixed sizes are out Its stretch ability is a big advantage for those who are looking for a jacket that one size fits all. A stretchable jacket gives you comfort and improved posture without any extra effort.
Standout Features
CE armor for extra protection The removable CE armor adds an extra layer of protection that secures you from harm when an accident happens.
Keeping your cool has never been this good Get that much-needed comfort thanks to its vented chest, arms, and back. Now you can ride on your scooter for hours without breaking a sweat.
Standout Features
Cow leather for durability overload Cow leather is known to be more durable than its competitors. And luckily, this jacket is made with that material.
Extra storage for women necessities Fancy carrying around your lipstick or blush on powder? The two pockets on the outside and one on the inside is exactly what you're looking for.
Standout Features
Conceal, don't feel, don't let them know If you're a cop or just a person that prioritizes self-defense by always carrying a gun, then this jacket is for you. Thanks to its dual inside concealed weapon pockets, your guns will never be visible to anybody.
Dual vents for extra comfort Extreme rides and harsh weather is no match with this jacket thanks to its dual vents on the chest, arms, and back.
Standout Features
Simplicity at its finest A scooter jacket that does the trick without putting a dent in your wallet is a summarized description of this product. If you're a budget-conscious person, this one is definitely for you.
Comfortable riding experience Thanks to its side adjusting zippers, this scooter jacket gives you that much-needed comfortability for smooth and seamless riding experience.
Standout Features
Quality overload Quality is never compromised when you choose scooter jackets made by Milwaukee, and this one is no exception. Featuring dual vents for the arms, chest, and back along with shoulder and elbow paddings, this scooter jacket screams quality overload that puts other scooter jackets to shame.
Affordable but not compromised This jacket comes with plenty of bells and whistles under the $200 price range. Which makes it one of the few affordable scooter jackets available around.
What is the Best Scooter Riding Jacket?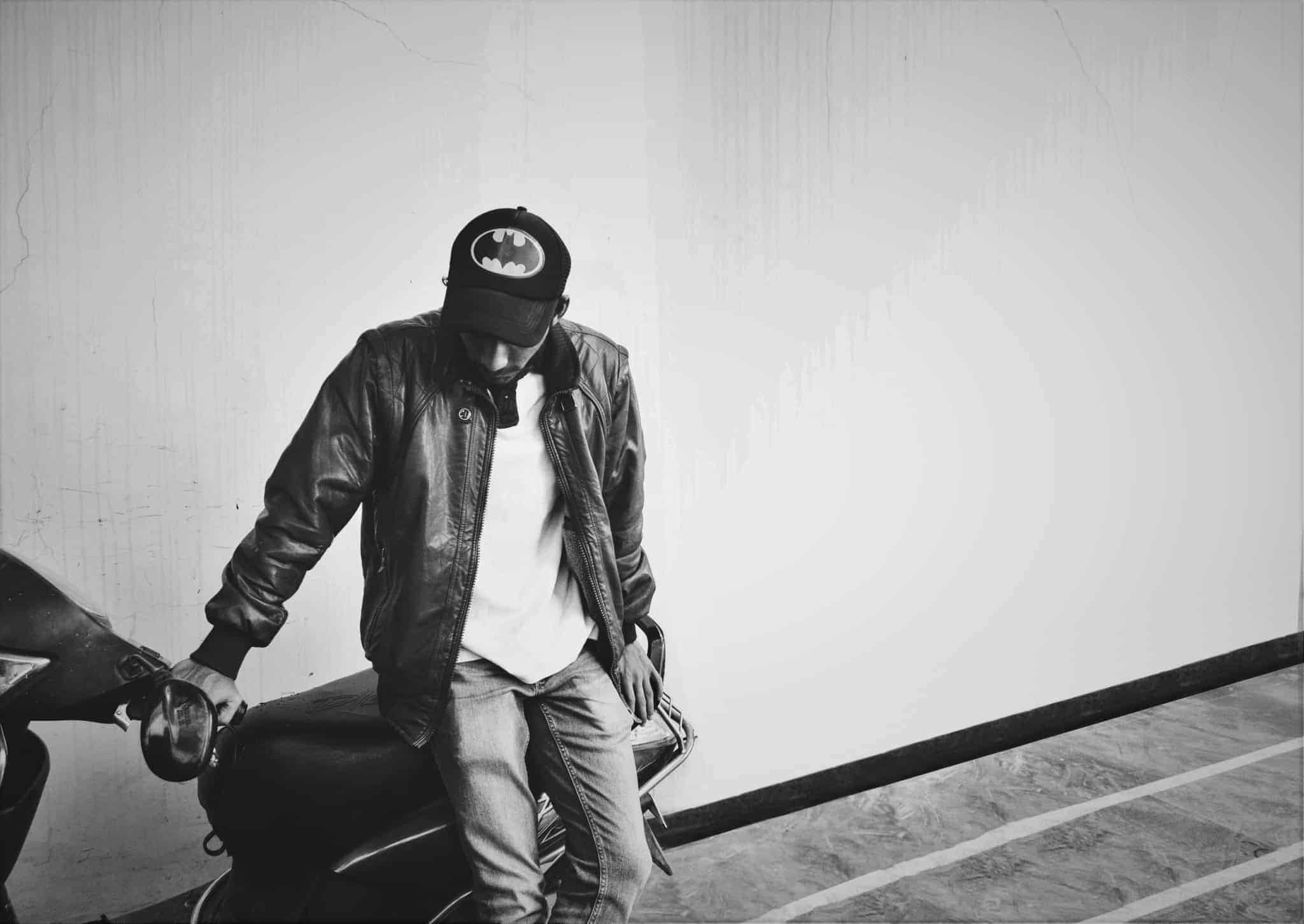 Choosing the best scooter jacket depends on your preference, material choice, and budget. Let's admit that every jacket listed above are top-notch picks and choosing one can be a little tricky. But let's categorize it to help you out which one is for you.
Best in Quality and Budget
This place goes none other than the Milwaukee Leather Men's Side Lace Vented Scooter Jacket. For the price, it got plenty of essentials without going over the $200 mark. This is truly the "bang for the buck" scooter jacket that's available as of late. Just look at its features, double-layered padding for protection, concealed weapon pockets, and vented arms, chest, back. What more can you ask for this price range?
Best in Features
Need to say more? The Milwaukee Leather Men's Scooter Jacket with Heated Technology gets this spot. The heating panels definitely stand out in this jacket. Not to mention, the dedicated weapon pockets and the ability to connect other Milwaukee apparel such as their heated gloves is truly worth every penny you paid for despite its expensive price tag.
Best in Protection
This spot goes to the Men's Leather Crossover Scooter Jacket With Removable CE Armor. Thanks to its removable CE armor for the shoulder and elbows, pairing that up with a good scooter helmet is equal to you being alive in case of scooter accidents. Not to mention, the dedicated weapon and ammo pockets is a big advantage for people that always carry a gun around as a means for self-defense.
We hope this in-depth article about scooter jackets helped you out which one to opt for. Feel free to leave a comment below if you have further questions or suggestions. Happy riding!