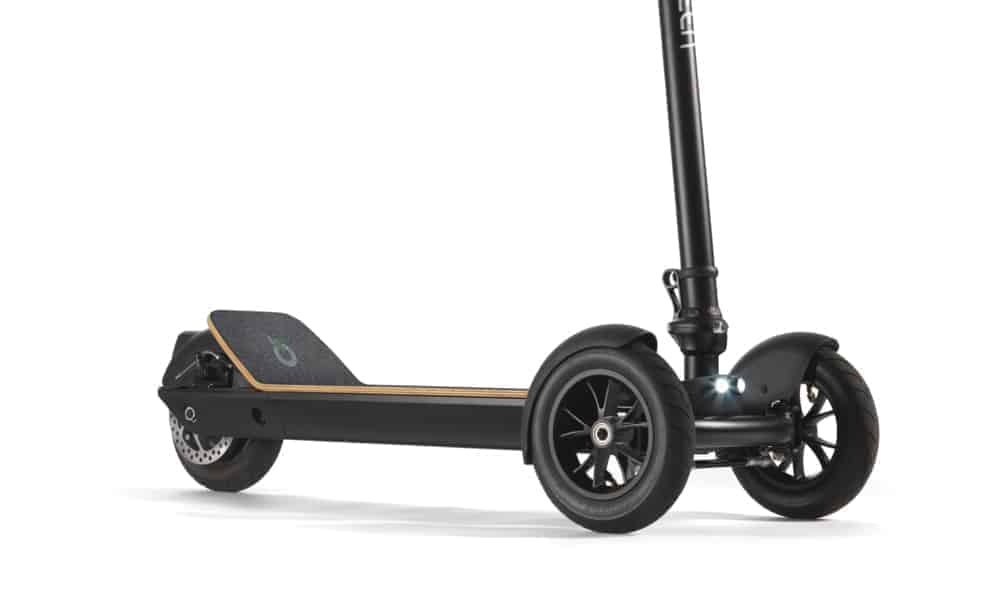 Growing up, we learn to ride bicycles and scooters. It has always been a fun activity, learning to push and pedal to go from one place to another. But balancing on a two-wheel ride can be quite challenging especially for kids who are just learning to ride or for those with impaired motor skills.
Although electric scooters gained quite popularity especially in bigger cities nowadays, the three-wheel electric scooter is also gaining on its tracks.
Why is a three-wheel electric scooter better than the conventional scooter?
Compared to a two-wheel scooter, a three-wheel electric scooter offers more stability and balance. A model can have two wheels on the front and one on the rear or vice versa.
Having more stability and control, one can make sharp turns and increase speed without swerving at the curve. These enhanced features offer more safety and comfort in usability.
The gaining demand and popularity for a three-wheel electric scooter led to an increasing number of manufacturers and models. With the plethora of options in the market, it is easy to get lost and forget which kind caters to your needs.
To help you narrow your choices, we listed down the most popular models on the market today. Pick your best three wheel electric scooters on the list.
Title
TOMOLOO Hoverboard with LED Lights Two-Wheel Self Balancing Scooter with UL2272 Certified, 6.5" Wheel Electric Scooter for...
Swagtron Swagger SG-6 Folding Cali Drift Three-Wheel Electric Scooter with Thumb Throttle, Handbrakes, Black
Drive Medical ZOOME3 Recreational Power Mobility Scooter, Red
MotoTec Electric Trike 48V 500W
Travel Pro Premium 3-Wheel Mobility Scooter by Pride
Top Three Wheel Electric Scooters
Another superior model from TOMOLOO is this H3 aka Dragon Knight hoverboard. Inspired by the Norse Mythology giant dragon, this intelligent hoverboard boasts numerous features. To start with, it can hold a 265 lbs. rider and runs at a top speed of 17.5 mph or 11 miles travel distance in full charge.
The maximum climb is at 20-30° angle and runs smoothly on most surfaces with its airless solid rubber tires. You can easily switch to 3 riding modules – slow, normal and high speed and switch break via remote control – perfect to ensure kids' safety driving and also for adults who are beginners in riding hoverboards.
You can also connect to the internet through a Smart App and enjoy music with its Bluetooth speakers! For a hoverboard, these are really cool specs.
But one of its most impressive features is its long battery life. Running in detachable 20 x 18650 lithium battery units, it has 172.8 wh battery capacity and 250w motor output. No wonder you can ride 11 miles with it.
It has EMC, FCC, LVD, ROHS authentication, and UL2272 certified so you know they're safe to use for both kids and adults!
The H3 Dragon Knight hoverboard comes in two colors – black and white and measure at 37.8 x 12.6 x 8.6 inches. It has cool LED lighting with front and rear warning lights for increased visibility. The handrail on its rear end makes it easy to carry around.
Remote controlled acceleration, excellent shock absorption, flexible steering, solid rubber tires and Bluetooth music speaker features, it's easy to see why kids and adults love this hoverboard!
Why should you buy it?
H3 Dragon Knight hoverboard is one of the premium products on this list. It's loaded with cool and unique features and has several safety features best for kids and teen users.
If you're looking for a lightweight electric scooter that offers speed and easy maneuvering, then this Swagtron Cali Drift is for you. It features a thumb throttle that boosts speed up to 15.5 mph and brake controls for added safety.
Its adjustable handlebar makes it an ideal ride for kids and adults alike. The two front wheels provide better maneuvering stability and control. Powered by a lithium-ion battery, it runs on a 250w motor that allows up to 9.3 miles cruising full charge.
The Swagtron Cali Drift's handles were uniquely designed for enhanced ergonomics. It offers better grip and control. The handles also house the thumb throttle for speed control, handbrake and footbrake as well as the battery indicators.
Cruise without slipping with its e-scooter's non-slip deck and firm rubber wheels. It's a lightweight foldable and portable e-scooter for added travel convenience.
Swagtron Swagger SG-6 Folding Cali Drift Three-Wheel Electric Scooter with Thumb Throttle, Handbrakes, Black
Enhanced Stability. Enjoy the enhanced stability of a 3-wheel configuration and spacious deck, embellished with sturdy grip tape to prevent foot slippage. The Cali Drift's striking design adds an...
Breezy maneuverability. Adjust the height of the handlebars to accommodate you. The unique shape of the bars provides ergonomic grip that maximizes comfort and control. Master the perfect drift, even...
Drift for miles. Featuring a 250W motor, This three-wheel electronic scooter scale 8-degree INCLINES and REACH max speeds up to 15. 5 mph/ 25 km/h. Cruise for up to 9. 3 miles on a single charge....
Swagtron Cali Drift is best for users that values smooth yet fast ride. It's fast charging, portable and designed fit for adventurous riders.
Here's a modern recreational electric scooter from Zoome. This Drive Medical Zoome three-wheel personal transportation is perfect for recreational or mobility use. It offers comfort, speed and features for that ensure an enjoyable ride.
Powered by a 350w brushless hub motor, its top speed can reach up to 15mph and runs on a full charge up to 20 miles. It has a locking mechanism, handbrake and climbing angle capacity of 10 degrees for easy parking and control on inclines.
This electric scooter is capable of forwarding and reverses control with the switch of a button with an anti-tip wheel making it easier to maneuver in every direction. The 14.5 inches seat supported with steel that can hold a maximum of 300 lbs. rider.
Drive Medical Zoome has a straightforward design for easy usage and convenience. It's different from the traditional mobility scooters. The handles have handbrake and house the speed button as well as forward and reverse control. It uses Offboard Smart Charger and 12v X 10ah batteries.
Its body is made of steel painted in red and black, pneumatic tires and a front basket for storage. The extra bright LED headlight also gives better visibility.
Drive Medical ZOOME3 Recreational Power Mobility Scooter, Red
Powered Mobility Scooter: Enjoy enhanced maneuverability indoors as well as outdoors when using this easily steerable drive mobility scooter with seat and basket
Comfortable Seating: Chair scooter features a removable seat with fold-down backrest and adjustable padded armrests for comfort; large plastic mobility scooter basket provides ample storage
Scout Scooter: Pneumatic tires with anti-tip wheels, along with a switch button for forward and reverse control, provide easy 3-wheel mobility scooter operation
Drive Medical Zoome is spacious and fast. It is definitely user-friendly and perfect for day-to-day mobility use.
Here's another popular personal transportation on the list. This three-wheel electric scooter from Mototec is another best choice if you are looking for a fast and comfortable recreational ride.
Powered by a 500w front wheel hub motor, it has 20 miles range at 22mph. Its air-filled tires offer better traction on many surfaces for a smooth ride. Zip-around or go to places effortlessly with its detachable wide seat that can handle up to 240 lbs.
Activate with a simple twist throttle and key ignition. Move forward and reverse through a button or go full stop with its front drum braking system.
MotoTec Electric Trike is smartly designed not just for cruising around but for storage and transport as well. It has folding handlebars and has an easy to assemble seat which you can opt to be off for stand-up riding.
It has key ignition, handbrakes, buttons for forward and reverses as well as a battery indicator. Its body is made from a steel frame and durable ABS plastic in sleek black color making it lightweight and stylish.
Powered by smart battery charger with a battery capacity of Four 12v, 12ah SLA. Extra features include an LED headlight, mudguard, and a carrying basket for easy storage.
This electric trike from Mototec covers all the basic needs and offers more. Stylish and user-friendly design along with durable made and cool features. You'd be enjoying zipping around your house or go to the nearby beach with ease.
Another motorized mobility scooter on the list from Pride. Lightweight, easy to maneuver and portable with 5 parts that can easily disassemble and assemble anywhere. You can load it in and out of your trunk with no problem. It offers a decent speed of 6.3 miles ranges at 4mph.
What this electric scooter offer is its compact design which is ideal for small spaces. It has a wide and adjustable swivel seat made of faux leather and flip-up armrests for added comfort and accessibility. Weight maximum capacity is at 275 lbs. and runs quietly on flat-free tires.
Each part of Pride Travel Pro Premium is made of premium quality foldable plastic that easily latches on and locks securely. Powered by Smart offboard charger, 12AH batteries, and charging port located on the tiller for convenient charging.
It also has a mounted front basket for stowing away items. This electric scooter comes in a stylish black and red color.
Sale
Travel Pro Premium 3-Wheel Mobility Scooter by Pride
MANEUVERABILITY - With the easy to use Travel Pro Premium 3-Wheel Mobility Scooter by Pride, the three wheel styling provides maneuverability in tight spaces with a sharp turning radius and smooth...
TRANSPORTABLE - Designed to be easy to transport, this travel scooter can be quickly disassembled into 5 lightweight pieces that easily fit in the trunk of an average sized sedan. The heaviest piece...
COMFORT - Ride in comfort and style; this travel scooter features an attractive fully-padded faux-leather seat that offers an adjustable height to suit users of nearly all heights, as well as padded...
Pride Travel Pro Premium is a perfect mobility scooter. It's lightweight, portable and comfortable to seat on with its spacious design. This is great when you need to zip around the house or go to places like grocery and shopping malls where you can easily set it up and ride freely.
Selecting the Best Three Wheel Electric Scooter for you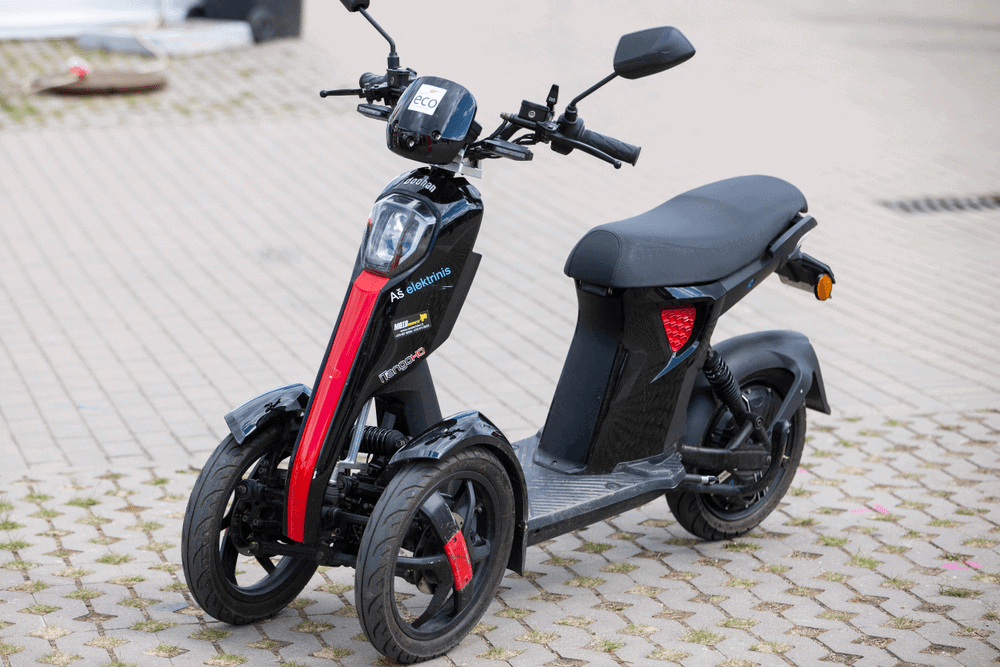 Have you found the perfect three-wheel electric scooter for your needs? Here are some things to consider when buying your electric scooter.
Frame and Parts Quality
It is important to know what the components of the scooter are made of. Like any other rides or vehicle, it will eventually need repairing and replacement. The more durable the materials, the longer the replacement period.
Purpose
Why do you need a three-wheel electric scooter? Are you buying it for your kids for recreational fun or are you buying it for medical reasons or for someone with mobility issues? It's easier to narrow down your options if you know what it is for.
Mile Range
Although battery capacity and speed are also things to consider, the mile range or the travel distance is what's more important. It determines how far you could go per charge and how long charging in between is needed.
Price
One crucial aspect every buyer needs to consider – price. Are the features and made worth the price? The price should at least be equivalent to its functionality, unique features, mile, age and product made.
You will find that electric scooters come in the same features and specs, same made but at different prices. It doesn't hurt to be practical.