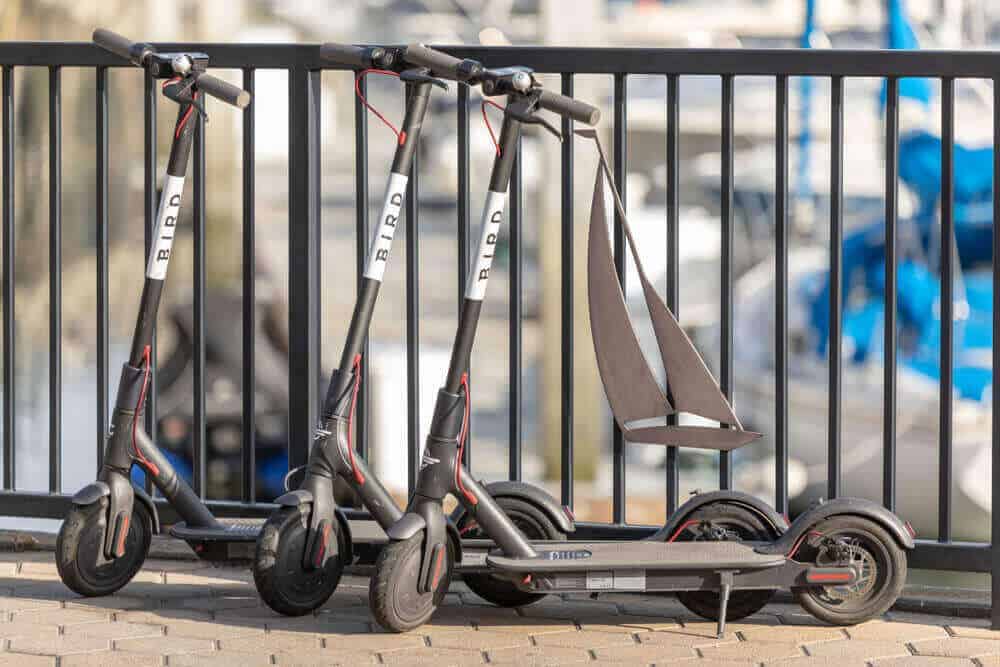 Bird is a rental service company that offers electric scooters to citizens in countries such as Europe, the Middle East, and North America.
For years, Bird has been loved by people that tried out their service. Having a scooter rental service is a breath of fresh air that makes commutes even more fun and enjoyable. 
Buying a Bird Scooter
There are two ways to buy your very own Bird Scooter! Option #1 is to skip the middle man and buy factory direct. Xiaomi  Mi is the actual manufacturer of Birds electric scooters they sell an extremely similar model shown below:
The second option for getting s Bird Scooter is going right to them. Here on their website shop.bird.co they are selling their full electric line and even a three wheel scooter for kids.
Bird Scooters: Knowing Its Rich Background and History
Scooter rentals are rare, especially electric-powered ones. But with Bird, they paved the way of electric scooter rentals and made a service that became loved by many. However, it is only limited to some countries as mentioned earlier.
Time will tell if Bird's electric scooter rentals will span across different parts of the world. Having an electric scooter rental service is perfect for those who want to make their daily commute more enjoyable without spending bucks on getting an electric scooter.
Bird's affordable pricing gave them an edge over its competitors. Their rental pricing is great for the masses. Thus, making people opt for such compared to car or motorcycle rentals that can put a dent on one's wallet. 
Bird Scooter's Overcomes Criticisms
Although a lot of people that have tried Bird's electric scooter rental services loved it, there are also some that are opposed to it mainly because of safety concerns.
Considering that it is only a scooter without all the special bells and whistles just like vehicles, other citizens are opposed to this kind of rental service.
And it doesn't end there! People are also concerned about its parking woes. If you head into Twitter, there are plenty of non-Bird customers ranting about how Bird customers are parking their scooters everywhere.
And this includes in the middle of the sidewalk where a lot of people are walking by. The rage continued on where scooters are left out in the open just like litter on the street.
But we can't blame them because there is no dedicated parking area for electric scooters compared to cars and motorcycles. 
Onward to Mass Acceptance
Despite the criticism, Bird stood tall on their ground as their business continued to skyrocket day by day. The problem lies in the customer's lack of self-discipline.
After all, if you are the user, you should be aware of your own safety and parking matters. If you want to try out Bird's electric scooter rentals, then you should be mindful of such things, or you will definitely end up in someone's Twitter account.
Unparalleled Success Comes With a Surprise
With Bird's ever-growing success in the scooter rental industry, they finally launched a new electric scooter model to be sold directly to consumers. Yes, you heard that right. You can now purchase your own electric scooter that is made by Bird after years of waiting. 
The "Bird One" is Bird's second consumer buy-able electric scooter, with "Bird Zero" being the first. Bird claimed that it is more durable, faster, and has a longer battery life compared to its rental electric scooters and its predecessor Bird Zero.
Bird believed that this product is for people that don't want to share scooters anymore and is ready for scooter ownership. The Bird One comes in three colors such as Jet black, Dove white, and Electric rose.
As good as it may sound, the price of the Bird One comes at a whopping $1,299 which is pretty costly.
But if you had the cash and have already tried Bird's rental service, then you should definitely get one for yourself.
Knowing that it is a "Bird" product, rest assured that the quality is top-notch for its price. The Bird One is already selling like hotcakes as it debuted to the public in the summer last year. And there's no better time than now to get one for yourself too.
'Bird One' Continues to Dominate the Market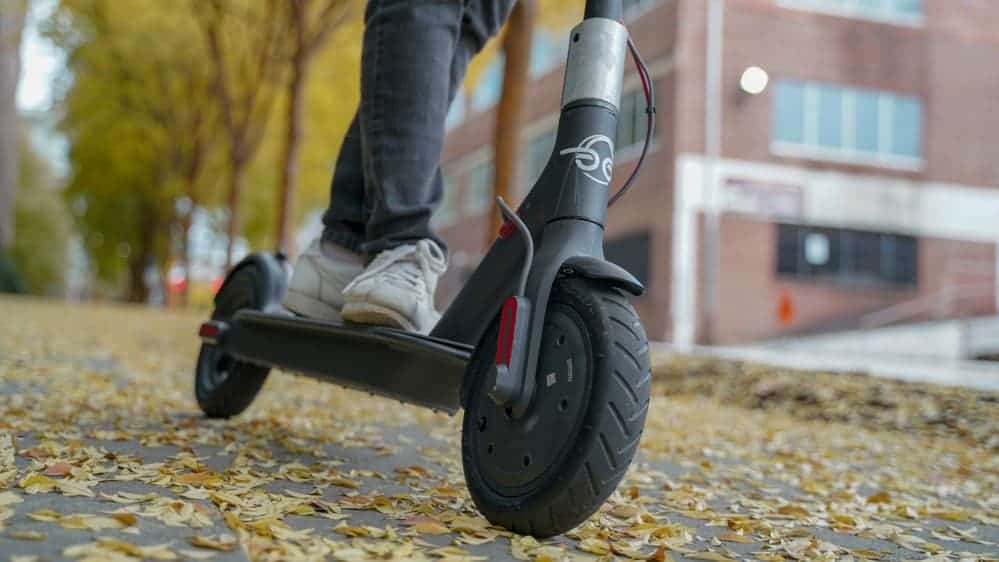 Since its launch last year, the Bird One has received mostly positive reviews for its longer life span and durability.
It comes with a 474 Wh battery that allows the scooter to run non-stop for up to 30 miles, and can easily reach up to 18mph of maximum speed. 
There's also a 30-40 lumens LED light that makes it usable during night time. In addition, it also has a built-in GPS system so you don't need to rely on your smartphones more often in case you get lost.
It also connects to the Bird app which is available for Android and iOS where you can set different functions from there. Bird One weighs exactly 38.6 lb (17.5 kg) which is a bit heavy because of its materials.
It uses a steel-reinforced aluminum body that screams top-notch durability compared to other electric scooters. The Bird One can carry a maximum weight of 220 lb (100kg), making it an ideal electric scooter for slim or average-bodied individuals.
However, its battery takes up to 12 hours to charge just like its predecessor, the Bird Zero. But Bird claimed that the battery lasts longer hence its long charging time.
If you want to get the Bird One, you better charge it overnight so you wake up by the morning after with the scooter fully charged.
The Bird One is also rated IP34, making it splash-resistant and survive in light wet conditions such as rain. As long as you don't dip it into the water or use it on a swimming pool then you should be fine.
Verdict: Don't Mess with Bird Scooters' Success
Bird is the living proof of how a simple rental company can become successful in a few years' time. Started from offering shared electric scooters to everyone, now they are offering consumers a specially-crafted purchasable electric scooter (just don't mind the price).
It's rare to see a rental company making a brand name of themselves as others continue to plummet in the same ground. And with the never-ending competition in the market, this kind of strategy is something other companies should learn from instead of seeing it as a threat.