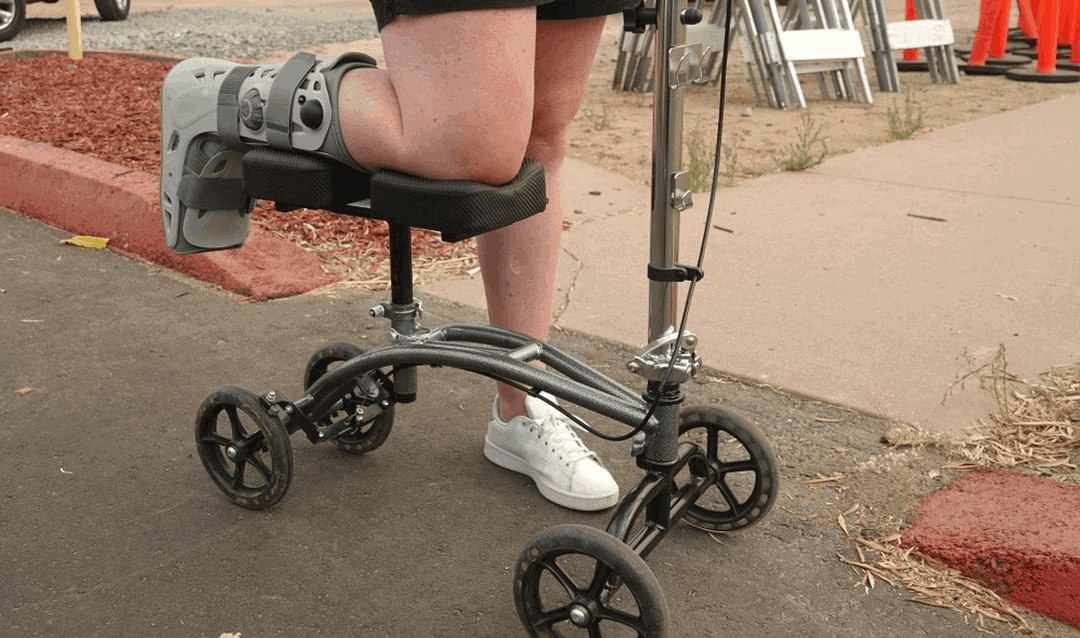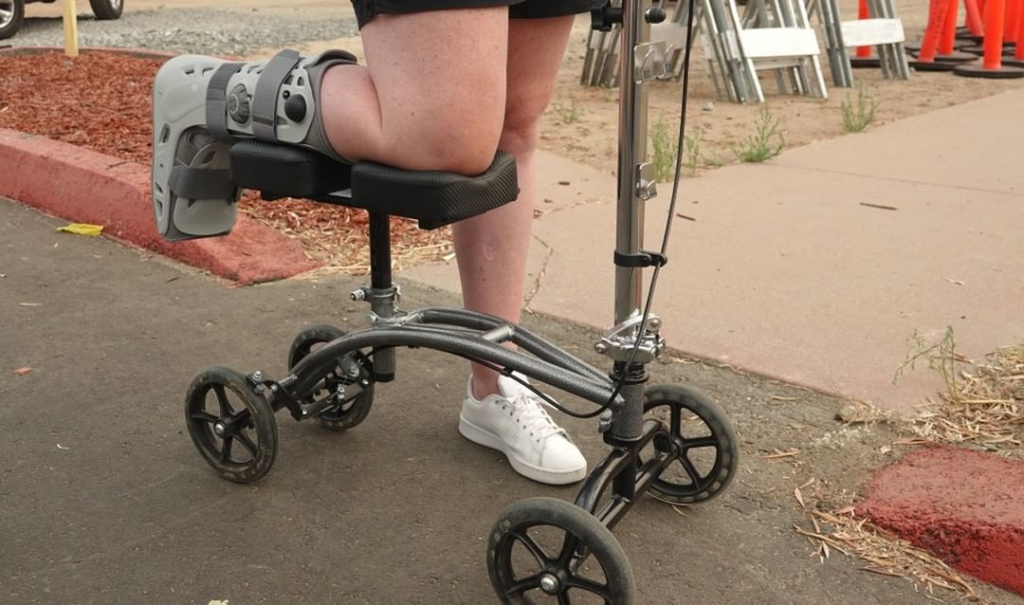 If you have recently come out from surgery in your foot due to a recent injury and you're looking for a way to still be mobile so you can move around the place then a knee scooter is what you need. Knee scooters have been invented so people who are recovering from injuries can still move faster and more comfortably.
It's the best alternative from using the crutches as you won't be able to apply any pressure to the injured foot. If you're wondering where you can rent a knee scooter then this will guide you on how to get it and where to get it.
What is a Knee Scooter?
A knee scooter has a similar design as the standard scooter which is complete with the handlebars, brakes, and wheels. The only difference is it has a platform that's dedicated to placing your foot to provide support while it's healing from an injury. They are made to aid people from their foot injuries while they're rehabilitating.
It's more comfortable compared to crutches as you won't place any pressure in your foot as it's supported by the knee scooter. Knee scooters come in a variety of shapes and sizes and some also have accessories like baskets so it can be much more convenient for you when you're strolling around the place while your foot is still healing.
Rental Process
A lot of the places where you can rent a knee scooter have similar rental processes. If you're going to an in rent store, they will let you choose the scooter on the spot and you can just take it how once you've done with the paperwork that you need to sign so you can guarantee them that you're going to bring it back.
The process is still the same for online renting but you're given a catalog to choose on the type of scooter you want and they'll ship it to you. Make sure to check your insurance if it also covers the cost of the scooter so you can minimize your budget.
Where to Rent?
Rent-in Store
There are a lot of trusted brands that can offer to rent you a knee scooter. They can usually come in a variety of shapes and sizes with a lot of accessories placed on them. Most people who opt to rent it in-store want to get to feel the scooter before getting it so they can be sure that it is comfortable for them.
In-store outlets that offer these types of services are like Walmart which offers a wide variety of knee scooters that are fit for children or adults.
Online
The only downsides of renting online is that you won't be able to get to feel the knee scooters but you can have a vast selection as they can offer you a variety of scooters. Most online stores will offer free shipping and can give you a return policy in case anything happens to the product.
Renting vs Buying
When it comes to choosing on whether you should rent or buy a knee scooter, it will always depend on the cost and the use of it in the long run. A knee scooter will only be used if someone is going to get a foot injury which doesn't happen most of the time so it might stay in the attic for quite a while.
Renting a knee scooter will usually just cost you $20 to $40 depending on the type of scooter that you're going to get. This method is usually good if you have a short term injury. Buying a knee scooter, on the other hand, will be around $300 which will depend on the model that you bought. This type of method is only practical if you have a long term injury which will take months to heal.
If you're planning on renting a knee scooter, make sure to ask your doctor how long your injury will take to heal before getting it. If your injury is going to take 3 to 4 weeks to heal. Give it an additional week just to be safe and so your injury can heal properly without any complications.
Conclusion
It's best to rent a knee scooter so your rehabilitation time can be much more convenient and you can move much better. No matter what the price or variety of knee scooters, what's important is your healing. So, get one now and ride safe.